From the 40 Days of Daily Bread Series.

If you are not watchful something that you have become free of can begin to subtly weave its way back into your life. There are some photos of me from the eighties that have been embarrassingly popping up over the years. We moved to Northern Virginia in the late eighties so my southern belle roots had influenced my hair style for that time. I used to tease my bangs up real high to add to my bushy perm.
One photo in particular became a comic masterpiece. My bangs were a trifle long, so they were teased really high. From the back they looked like a skate board ramp. They may or may not have measured the same six inches from the top to the bottom of my bangs and from the bottom of my bangs to my chin.
Last year someone was passing around an old photo of me from back in the eighties. I began to be angry almost at once. I told my parents, "I have a different image I'm trying to maintain now." My dad said, "Kelly, that's pride." Ouch. I had to repent.
When you think of pride, think of this: P-R-I-D-E = Please Remember It's Destruction Every-time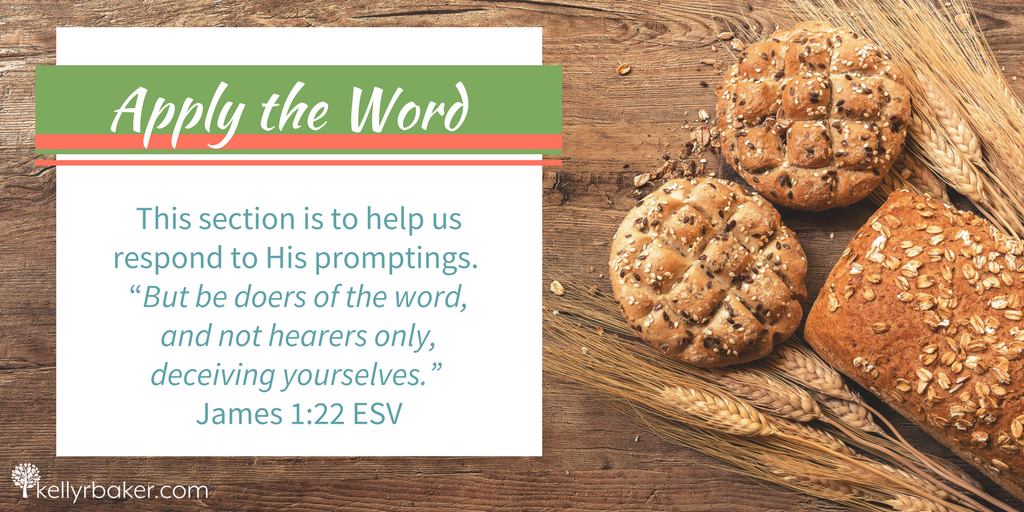 Pride is cancerous; it spreads through all our senses. Write the following locations in your journal next to each category. Ask God to show your where pride has crept into those areas and write what He shows you.
For by the grace given to me I say to everyone among you not to think of himself more highly than he ought to think, but to think with sober judgment, each according to the measure of faith that God has assigned. Romans 12:3 ESV

Let us not become conceited… Galatians 5:26a ESV
May the LORD cut off all flattering lips, the tongue that makes great boasts, Psalm 12:3 ESV
Transgression speaks to the wicked deep in his heart; there is no fear of God before his eyes. Psalm 36:2 ESV
For from within, out of the heart of man, come evil thoughts, sexual immorality, theft, murder, adultery coveting, wickedness, deceit, sensuality, envy, slander, pride, foolishness. All these evil things come from within, and they defile a person. Mark 7:21-23 ESV
What kind of destruction will pride lead us to if it's left unattended?
Warning: pride can spread through all our senses.Click to Tweet
---
Want to encourage others in their walk with God? Share this post!