How Jesus' Light Keeps You Growing
How does Jesus' light keep you growing? We need to nurture our relationship with God and that begins by knowing a few truths.
---
The Beauty of Yielding to Jesus' Light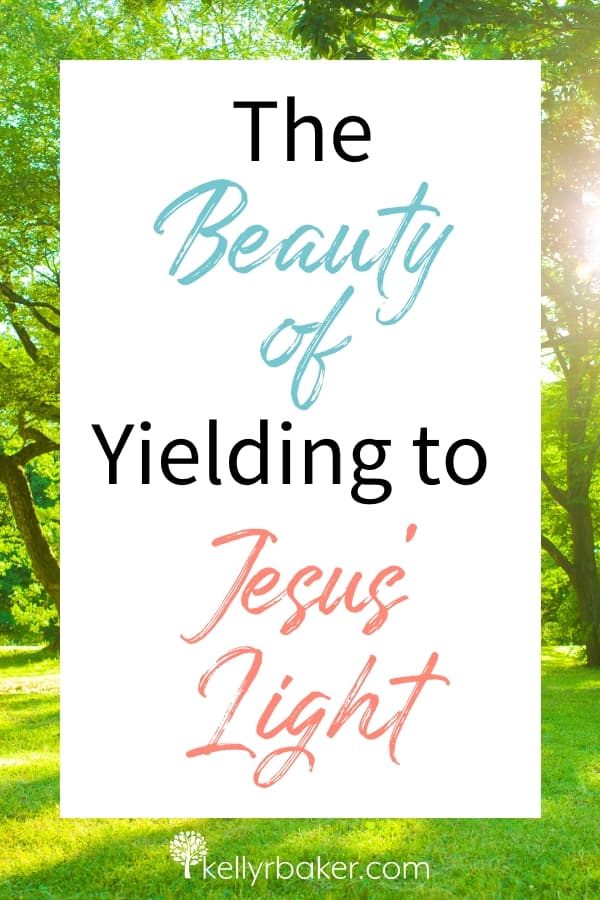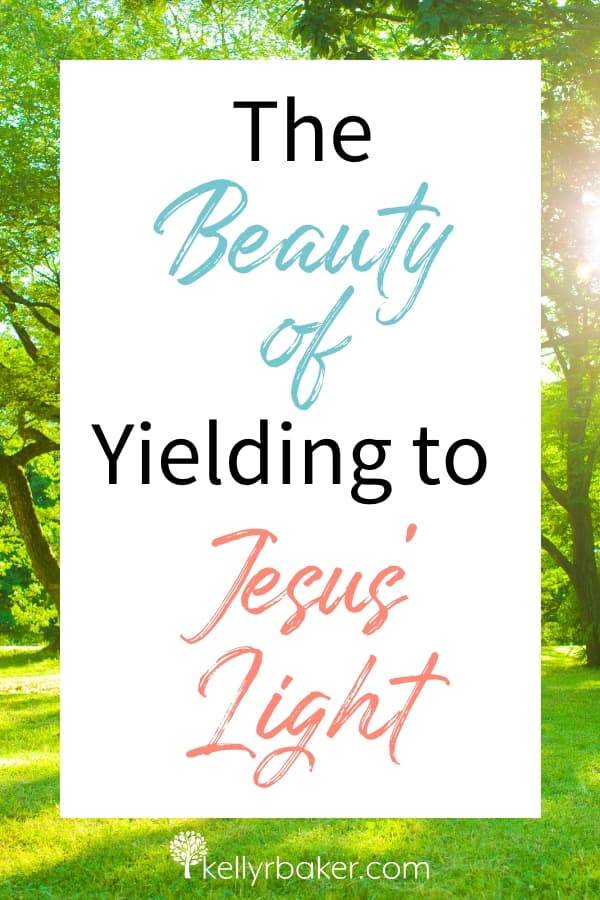 I look through the glass of my kitchen window and see yellow daffodils blooming alone in an unlikely place, in a tiny patch of dirt in front of the shed. The blooming bright beauties bring joy to my heart. I imagine their tall stems now swaying in the slight breeze of warmer days are drinking in the light of the sun and growing stronger with each passing day.
Anything green that's going to grow needs the light of the sun. I love looking at nature thriving in the summer. It reminds me that as Believers, Jesus is our light. We need His light to grow as well. We need to thrive in Christ.
At the beginning of the year, I published How to Know God Better This Year (which now also has an additional Insider Resource). I want to get closer to my Creator, and what better way than to spend time with Him. We've reached the halfway point in the year so I'm reassessing my goals.
What about you? Have your goals waned? Has your fervency or consistency diminished? Could you use a refresher too?
I've got an idea for us that we can do together. I'll share about it at the end of this post.
Freedom from the Light of His Life
Then Jesus again spoke to them, saying, "I am the Light of the world; he who follows Me will not walk in the darkness, but will have the Light of life." John 8:12 NASB
Jesus said this right after His ministry to the adulterous woman (John 8:1-11). You likely know the story. She was brought to Him because she was caught in the very act of adultery. Her accusers, ready to make an example of her, brought her right into the temple where Jesus was about to teach.
The scribes and Pharisees wanted to stone her as the law commanded and hoped to use it as an opportunity to accuse Jesus. But Jesus didn't condemn her; He transformed this woman's sin into one of forgiveness and grace.
Jesus, the light of the world, gave her the light of His life. Imagine the joy she felt in that forgiveness, grace, and freedom to live (and not die because the law stated the punishment was death).
What Jesus' Light Does for You
When I let His light shine into my heart, it chases the darkness away. That yielding produces a new freedom. I don't know about you, but I like liberation. When I allow His work of freedom, the end result makes me want to get up and dance.
Yet God has made everything beautiful for its own time. He has planted eternity in the human heart, but even so, people cannot see the whole scope of God's work from beginning to end. Ecclesiastes 3:11 NLT
What is the beauty of yielding to Jesus' light? We need to nurture our relationship with God and that begins by knowing a few truths. #LiveYielded #ThrivingInChrist
Click To Tweet
Let me encourage you today. Those daffodils I mentioned a moment ago began buried in the dirt—in darkness. Isn't that where we begin? In the darkness of sin? When we look around, it looks hopeless. Like we'll never break through to where we can breathe.
A seed needs the right conditions to germinate: soil, warmth, and water. When we wake up on a rainy day, we tend to want to stay in bed rather than face the gloom. When it "rains" in our life, we can rejoice, because the rain is needed to get us to the harvest season.
We need to trust the seed, the very one God planted in our hearts. God has a plan for us, one in which we yield to Jesus' light and grow in grace. Because Jesus' light is the light of His life—abundant life.
Bask in Jesus' Light
The word nurture means "to feed and protect; to support and encourage, as during the period of training or development." We need to nurture our relationship with God.
The first day of summer is June 20th. I'm hosting a short series beginning June 22nd because sometimes we need our relationship with God to be refreshed. Besides a new post on the blog each Monday during the three week series, I'll be posting weekdays on Instagram and Facebook highlighting one small goal each day that will help us grow spiritually. This will hopefully give us some added accountability. So make sure you're following me.
Will you join me for the Summer Refresh Series? Ready to bask in Jesus' light? I am!
>>Make sure you bookmark this page. I'll be adding the links to the series here as they're published for easy access:
5 Ways to Get Refreshing from God
Use These Spiritual Disciplines to Grow Spiritually
How to Memorize Verses without Sweating It
May we look into the light of His life this summer. That yielding makes beautiful thriving in Christ.
How else can Jesus' light help you?
---
Want to help others in their walk with God? Use the icons below to share this post!