Day 30: How to Increase Your Appetite for God
As a Christian, you know you need God. But do you have an appetite for God? In this devotional, I show you how to increase your hunger for God. From the 40 Days of Daily Bread Series.
---
An appetite is a desire for food, drink, to satisfy a need, or a taste for something. If you live in Korea, you probably eat Korean food and enjoy it. But if you never grew up eating Korean food, you may not enjoy it the first time you try it. You might need to develop an appetite for it.
There was a time when I didn't drink much water, but I wanted to make a change. I increased my water and decreased my soda. After drinking mostly water for awhile I lost my appetite for sodas because they tasted like extreme sugar water with bubbles.
Your flesh nature is constantly trying to take over. You need to decide daily if you're going to walk in the flesh or the Spirit. Train yourself away from carnal things by developing an appetite for the things of God. (Romans 8:5-8)
What's Your Appetite for God Like?
On a scale from one to seven, one being the least, what is your appetite level for God?
1 2 3 4 5 6 7
Why seven? There are seven days in a week. How many days a week are you feeding your spirit man the Word, the Bread of Life (John 6:35)?
Pray These Verses to Get Hungry for God
Here are some verses that you can pray to increase your hunger for God:
O taste and see that the LORD is good; How blessed is the man who takes refuge in Him! Psalm 34:8 NASB
How sweet are Your words to my taste, Sweeter than honey to my mouth! Psalm 119:103 NKJV
When I discovered your words, I devoured them. They are my joy and my heart's delight, for I bear your name, O LORD God of Heaven's Armies. Jeremiah 15:16 NLT
Eating Spiritually
If you don't feed your body good healthy food regularly, you will get weak, sick and eventually die from starvation. The same is true for your spirit man. You will gain a strong spirit that will be able to sustain your soul and emotions by feeding it good food daily. You will be able to withstand temptation, and be an overcomer!
If you set your alarm clock for 3 AM every night to eat and follow through, eventually you will not need the alarm clock. Your body will automatically wake up hungry at 3 AM. Pick a time to feed your spirit man daily. Set an alarm, if necessary.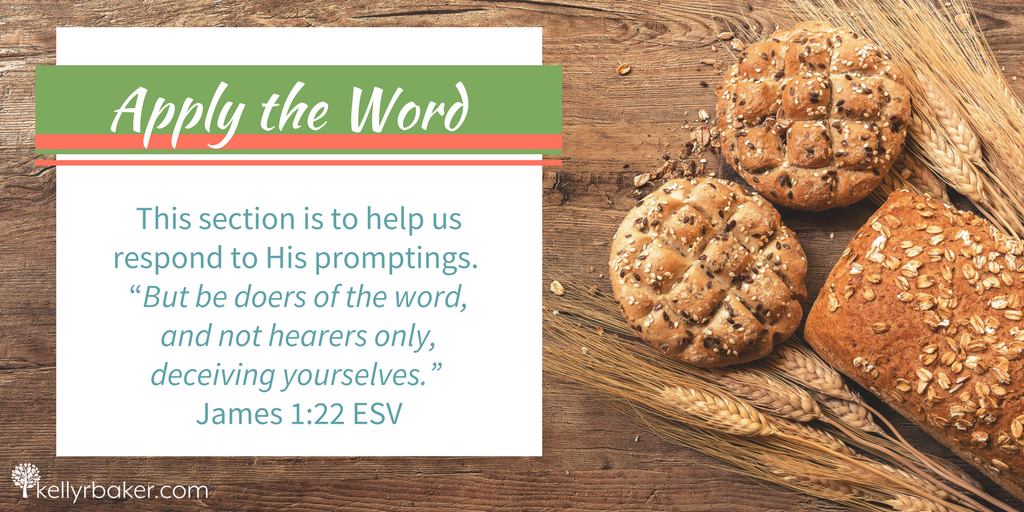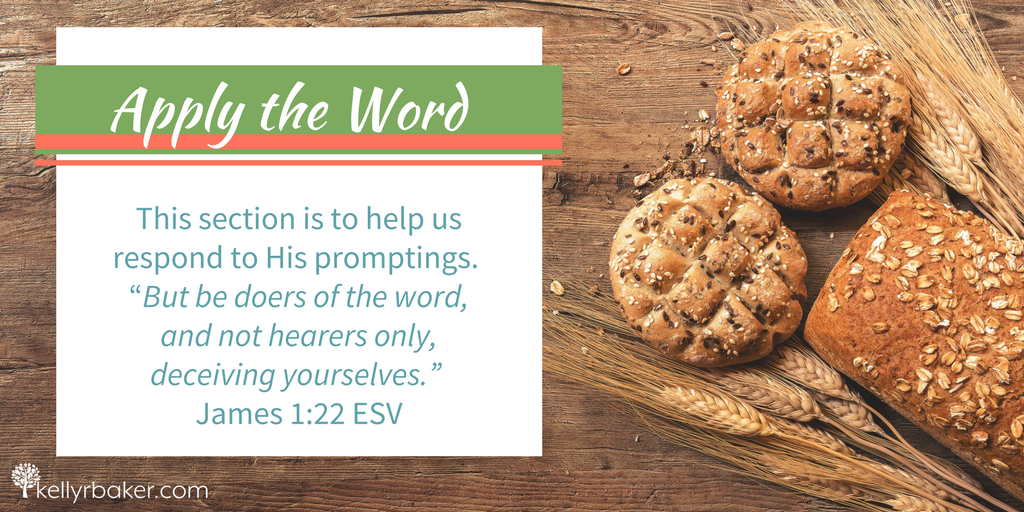 Apply the Word
This section is to help us respond to the prompting of the Holy Spirit.
"But be doers of the word, and not hearers only, deceiving yourselves." James 1:22 ESV
You may have tried to have time with God apart from a church service, but felt that you didn't get much out of it. If this has been your experience, then ask the Father to give you your spiritual portion for each day. Don't be satisfied until you've had a daily portion from the Lord!
Give us this day our daily bread. Matthew 6:11 ESV
Write your current appetite level in your journal.
Record what time of day you are going to receive your daily portion.
Write the scriptures from this post that caught your attention.
For if you live according to the flesh you will die, but if by the Spirit you put to death the deeds of the body, you will live. Romans 8:13 ESV
What is your appetite for God like? Would you like prayer for it to increase?
Spending time with God each day whets our heart's appetite for more of Him. Click to Tweet
---
Want to encourage others in their walk with God? Share this post!