45 Daily Prayers to Live Yielded to God
Use these concise daily prayers to help you live yielded to God in every area of life. Add the general ones to your morning prayers or pick a specific topic to pray.
---
One way you can stay close to God is by praying daily.
Jesus says He is the vine and we are the branches. The branch grows from the vine and eventually the branch grows leaves, eventually producing fruit.
When you live yielded to God through daily prayer, you will thrive in Christ.
While surrender might be the first thing you think of when I say live yielded to God, but it doesn't mean that it's always a negative connotation.
For example, if I have a problem, I can try to fix it with my own wisdom, or I can go to God for His wisdom. He's promised wisdom if we only ask (James 1:5), so that's yielding to His wisdom instead of mine.
Another example is when I'm having a rough day. I could skip going to Him for strength and go straight to my chocolate stash. But I've found that it's always worth it to yield my humanness to Him and gain His support instead.
This is the same mindset I take with all these daily prayers.
>>> Check out our Prayer Guide: What Every Believer Needs to Know >>>
Daily Prayers to Live Yielded to God in All Areas
This post is a collection of prayers I have prayed and still pray as I live yielded to Him. I hope you will use them to talk to God too.
I organized the prayers by category to more easily find what you're looking for. They are:
General Daily Prayers to Live Yielded to God
Reset Your Walk
Father God, today I ask You to reset my walk with You. I want to live completely aligned with Your ways. Show me wherever I'm off in my habits or thinking. Give me a fresh reset in that area. Make the way plain to me on how I can move forward and walk in step with You.
Renew Your Mind
Lord, help me to renew my mind with Scripture whenever I'm plagued by discouragement or temptation. I don't want to live defeated. Instead, I choose to use the truth of Your Word to change my thinking. It's the truth that makes me free.
Restore Your Soul
God, when my emotions are all over the place, You are constant. Thank You for Your faithfulness. Restore my soul today. You know all I have gone through. So I receive the touch of Your hand today. You complete me. I trust Jesus' finished work on the cross. Thank You that I'm Your child.
Refresh Your Strength
Father, today I ask You to refresh my strength. When I am weak, You are strong. You are my source of strength, the source that never runs dry. Thank You for giving me supernatural strength in every area: spiritually, physically, emotionally, mentally. Therefore, I won't faint or be feeble.
Revive Your Heart
Father God, revive my heart today! How I need You! Breathe on the embers of my heart.
May my heart yearn for You with new passion. Help me love You fervently above all else. Thank You for abundant life, grace, peace, joy, righteousness, and strength.
This Day
Father, thank You for the blessing of this day—the day that You have made. I rejoice and am glad in it. I don't know what today will bring, but teach me what You want me to know hour-by-hour and minute-by-minute. Have Your way, Holy Spirit.
Safety
Father, Your word says You have given us guardian angels and that You are always with us. Keep me and my family from all harm. Thank You that no weapon formed against us will prosper. Thank You, God, for divine protection today.
Your Body
God, help me be a good steward of my body. May I not be obsessed with my bodily image but instead being made in the image of Christ. I belong to You. Don't let the world influence me in how I dress or portray my body, but let it be in a way that represents You well. You look at the heart. May You see purity when you observe me.
Your Health
Father, help me to have good self-care habits. Help me to take better care of my body by eating well, sleeping well, and exercising. I desire to have good health so I can be able to work well in Your kingdom and fulfill Your plan for me while I am on the earth. Keep me free from illness and injury.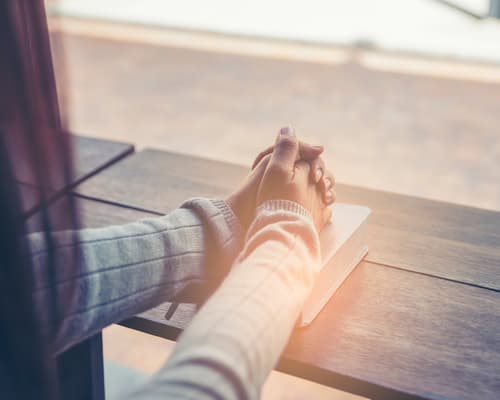 Join the Victorious Prayer Journey
Let's engage in spiritual warfare, remove hindrances to prayer, and use your God-given authority.
We keep your address safe. See our privacy policy.
GET THE FIRST LESSON
Daily Prayers Regarding Your Belongings
Finances
God, help me not to trust in my money but in You as my provider. Help me to be a good steward of every monetary blessing that comes across my path. I never want to be greedy for money. That would rob me of true abundant life. Instead, help me to manage my finances in a way that pleases You.
Your Home
Father, thank You for the blessing of my home. I know You will always provide a roof over my head. May my home be one that gives loving hospitality to all who enter. May Your presence be sensed in my home daily. Help me be a good steward of it. Give me new ideas for keeping it in good condition.
Your Job/Work
Father, thank You for the privilege of being able to work a job and help provide for my family.
Help me keep a good work ethic. God, today as I work, may all I do be done "heartily, as to the Lord." Help me work hard and not be lazy. I ask for favor with all those I am working for and with.
Your Vehicle
Lord, thank You for the blessing of my vehicle. It's not something I want to take for granted. I commit to being a good steward of it. I ask for You to surround it with heavenly angels each time I take it somewhere. May it bring me safely to where I need to go every time.
All Your Needs
Father, you know my needs before I even ask. Thank You for providing for all my needs according to Your riches and glory. Lord, Your name is Jehovah Jireh; You are my Provider. I trust that you are faithful to Your name, and You'll take care of me.
Your Time
God, Thank You for the gift of time. It's a precious commodity so help me to be a good steward of it. May I never waste it or take it for granted. Lord, I ask that you would help me use my time wisely. Help me see what I could do to use it better. Open my eyes to Your plan.
Daily Prayers for People in Your Life
Your Kids
Lord, I lift my kids and spiritual children to You. Bless them today. Draw them closer to You. Continue to cause them to grow more spiritually mature. Help them be obedient today and love You with all their heart. Thank You for the privilege of speaking into their lives and training them in the way they should go. I trust You with them.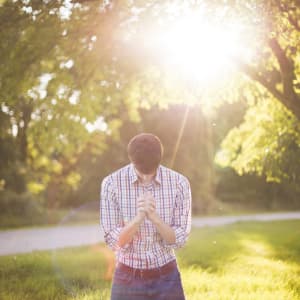 Your Parents
God, I lift my parents to You today. May they sense Your presence in their day. Encourage and strengthen them right now. Lord, help me honor my parents no matter their age. Increase their health. Show me how I can be a greater blessing to them.
Your Spouse
Father, I lift my spouse to You today. Strengthen our relationship. Help us walk in love and unity and never become a divorce statistic. Help us to have a stronger marriage because we are doing the Word. May the little foxes not spoil the vine.
Your Pastors/Mentors
Thank You, God, for the blessing of my pastors, mentors, and spiritual leaders. It's a blessing that they desire to see me grow stronger in You. Strengthen, encourage, and bless them today. Meet every need in their lives. Cause every attack of the enemy against them to be null and void. Draw them closer to You, and may they minister out of their overflow.
Your Family
Lord, I lift up my family to You. You see our unique situations and our daily challenges. Help us to surrender to you in every family dynamic. Be with us all today and help us walk in love and unity with one another. Strengthen this unit and make it what you want. Have Your way.
Your Friends
God, thank you for the people in my life who I can call a friend. I lift up my friends to You today. May they draw closer to You. Thank you for the blessing they are to me and others. Show us how to be a better friend to each other and live selflessly in our interactions with each other.
Community
Lord, I lift up the communities I belong to. Help us to be in unity and may our purpose be pleasing to You. May it bring You glory. God, help me to continue to live in community and not isolate myself. We all have something we can offer to bless others. Help me do my part.
Yielding Your Will to God with Daily Prayers
Your Struggles
Father God, with any struggle I have, I trade my weakness for Your strength. I run to You every time so I can walk in freedom. I will not allow them to be a hindrance in my walk with You. Transform me and change those struggles to victories.
Your Desires
Lord, I give You my desires. May each one please You. God, may I delight myself in You. May You be the greatest desire of my heart. You have my affection until the end. I rest in the fact that You will release my desires to me according to how You know best.
Influences
Father, I pray You would bring godly influences into my life; connect me with whoever You desire me to be impacted by. God, remove every ungodly influence in my life. Help me to be one that influences others to follow hard after You.
Obedience
Father God, I choose to walk away from what's not best for me and obey You. Your Word says obedience brings blessing. Help me yield to You in every area. Lord, You said Your commands aren't burdensome. Help me remember this when I am faced with whether or not to obey You. I want to please You daily.
Making/Molding You
Lord, You are the Potter; I am the clay. Help me not want to jump off the Potter's wheel, but yield to Your working. I know You're changing me to look more like You. God, I know You understand what You're making me into. I don't always see the big picture, but I'm yielded to You today. What adjustment, change, renewal, or deposit do you want to make in me?
God's Will
Lord, Thank You for caring about the details of my life enough that You reveal Your will for me. I desire to do nothing more. I bring every option to You. Lead and guide me, and I will follow. I come to You with every decision I need to make because I know You will answer me with what I need to know. I trust in Your timing. Let Your will be done.
Contentment
Father God, help me be content in every situation, no matter if it's less than ideal or just right. May my heart be pleasing to you. God, also help me be content with what I have. When I feel dissatisfied, may I count my blessings and be thankful.
Your Heart
Father, I yield my heart to You today. Help me love You with my whole heart as You've commanded and not reserve any part of it for myself. Yes, my heart is Yours. Your Word says the heart is "desperately wicked, who can know it?" But I choose today to love and seek You with my entire heart.
Daily Prayers Concerning Your Walk with God
Direction
Father, You know what choices I need to make, so I present them before you. Thank You that Your word is a lamp to my feet so I don't need to be anxious. I trust You for leading me in the right direction and helping me to sense Your leading. Let me take You up on Your promises right now. Help me follow Your wisdom and guidance for every situation.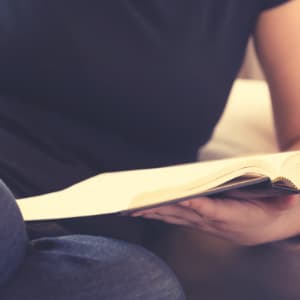 Strength
Lord, Your Word says You are my strength, so thank You for Your help today. Whatever today holds, I know I can rely on You and stand on Your promises. You are my refuge. As my source of strength, I know You never grow faint or weary. Thank You for an increase of supernatural strength for me today.
Praising God
Father God, I take this moment to praise You and lift up Your name. There is no name higher than Yours. You are the one true God. Mighty God, You are my Lord and my King! I love You today. Be exalted, magnified, and glorified in the earth.
Trusting God
Lord, today I trust You with all my heart. I start by simply saying so. I choose to trust You with all the questions, decisions, and burdens in my life. You reign supreme, and You are in control of my life. I release all worries and fears to You. I know You got my back.
Wisdom
Lord, cause me to increase in wisdom and discernment. How good You are to give a liberal outpouring of wisdom to all Your children if we only ask. I ask now and thank You for it. I don't ever want to act as a fool, so help me open my heart to Your ways.
Forgiving Others
Lord, help me forgive others the same way You did. You have set the pattern. I choose to follow it and walk in love. Father God, you see the pain from the hurt in my life.Your ways are better than mine. I choose to obey Your Word and forgive whoever hurts me. I know healing begins there.
Your Mistakes and Past
God, today I thank You that my past is forgiven and forgotten because of Your never failing love. My mistakes don't define me. Thank You for seeing the righteousness of Jesus when You look at me. You make all things new! I am a new creation!
Your Identity in Christ
Father God, I am Your child, adopted into Your family. That means my identity is in Christ. I'm forgiven, accepted, and loved. I belong to You! Thank You for all the blessings You pour out to me because I'm an heir in Your kingdom. Give me an even greater revelation of my identity in Christ.
Your Cares
God, I cast my cares on You. I give You every burden, trial, and problem. They are now in Your capable hands. Thank You that You hear and see, so I trust You with them all. Father, thank You for Your faithfulness. You're with me in everything I go through, and I know You're working everything to my good.
Daily Prayers About Your Calling
Your Calling
Father, thank You for the calling You have placed on my life. May I walk worthy of it with humility and love to bless others and shine the light of Jesus. Help me to be one who loves others today with a heart to serve. Whatever job or assignment You ask me to do, may I do it in a way that ministers the life of Christ.
Honoring Others
Lord, today, with Your help, I choose to show honor to others as You have said to do in Your Word. Even when I'm thinking about people, I pray that I would value them as one that You created. May it be not just with my mouth or actions but with my heart as well. I know it makes a difference; may they be blessed by it.
Confidence
God, thank You that my confidence is in You; increase it, Lord. Help me be strong and courageous because You are with me always. You are my help at any moment. Like Peter and John, let others see boldness in me because I have been with You.
Your Works
God, You have already planned and ordained the good works I will do. Help me to fulfill them according to Your plan. May the works that I do be a shining light that points others to Jesus. In this, You said You would be glorified. Let it be so today!
Goals
Father, may my goals bring You glory. Help me make and keep kingdom-minded goals. Open my eyes to see more clearly what I need to do. I release any to You that are not in Your plan for me. Adjust them how you see fit.
Glorifying God
Father, may my life bring You glory. Every thought, every word, every action, let it all glorify You today and every day. I yield all I am and do to You so that I can bring You honor. May it be so today!
Use these concise daily prayers to help you live yielded to God in every area of life. #LiveYielded #ThrivingInChrist #DailyPrayers
Click To Tweet
More on Prayer from Kelly R. Baker
17 Specific Prayers for Thriving in Christ
How to Pray When You Need Direction
How to Pray When You're Desperate to Hear God's Voice
Is it Okay to Test God's Voice with a Fleece?
5 Powerful Prayers for Your Morning Time with God
Why Praying and Trusting God Need to Intertwine
How Not to Pray: Examples of Misguided Prayer
This is the boldness which we have toward him, that if we ask anything according to his will, he listens to us. And if we know that he listens to us, whatever we ask, we know that we have the petitions which we have asked of him. 1 John 5:14-15 WEB
Want to help others with their walk with God? Use the icons below to share this post!
---
---