Day 40: God Is Delighted to See You Move Forward
God delights in me and you. In this devotion, discover five verses that prove God delights in His children, and how to continue making spiritual progress. From the 40 Days of Daily Bread Series.
---
You did it! 40 Days with God! There is joy in overcoming, the taste of sweet victory at the end of the fight and the satisfaction of spiritual growth. God works everything to our good, and no matter what, HE supersedes any earthly treasure!
5 Verses That Show God Delights in His Children
You might be wondering, "Is God delighted in me?" The answer is a resounding, "Yes!" Here are five verses that prove God is delighted in you!
The LORD takes pleasure in those who fear Him, In those who hope in His mercy. Psalm 147:11 NKJV
For the LORD takes pleasure in His people; He will beautify the humble with salvation. Psalm 149:4 NKJV
The LORD your God in your midst, The Mighty One, will save; He will rejoice over you with gladness, He will quiet you with His love, He will rejoice over you with singing." Zephaniah 3:17 NKJV
"They shall be Mine," says the LORD of hosts, "On the day that I make them My jewels. And I will spare them As a man spares his own son who serves him." Malachi 3:17 NKJV
He also brought me out into a broad place; He delivered me because He delighted in me. Psalm 18:19 NKJV
Now Keep Going!
Now the goal is to keep moving forward in God. He is the One who gives you the desire and power to do what pleases Him (Philippians 2:13).
Walking with God is somewhat of a spiritual obstacle course. There are challenges of being stretched, temptations, purging, failures. While those are true and can be disheartening, however, let's look at the positive. 🙂
God gave every man a measure of faith (Romans 12:3). We need to exercise it. Sometimes we get to a place of truly exercising our faith, and it's not easy. Yet, don't get discouraged. Your spiritual muscles are getting stronger. If you fall down on the spiritual trail, get right back up. If you just sit there, you're going to get run over. The Lord encourages you through His word. God loves to see you go on with Him!
The steps of a man are established by the LORD, when he delights in his way; though he fall, he shall not be cast headlong, for the LORD upholds his hand. Psalm 37:23-24 ESV
How to Move Forward in God
The secret to moving forward in God is the light of the Word. Old-fashioned foot lamps only gave enough light for one step. The traveler had to take the next step before enough of the light revealed the next step.
Your word is a lamp to my feet and a light to my path. Psalm 119:105 ESV
Take it one step at a time, one day at a time. Even take it one hour at a time, if necessary! In other words, every little bit of effort you give towards obedience is a good thing!
For the righteous falls seven times and rises again…Proverbs 24:16a ESV
He is your God! His light will show you where you are about to trip, so you can avoid it. You can do this! You can overcome! If you need His strength, you got it!
RELATED: The Reason Why to Keep Moving Forward in God
Sometimes we get to a place of truly exercising our faith, and it's not easy. Yet, don't get discouraged. Your spiritual muscles are getting stronger.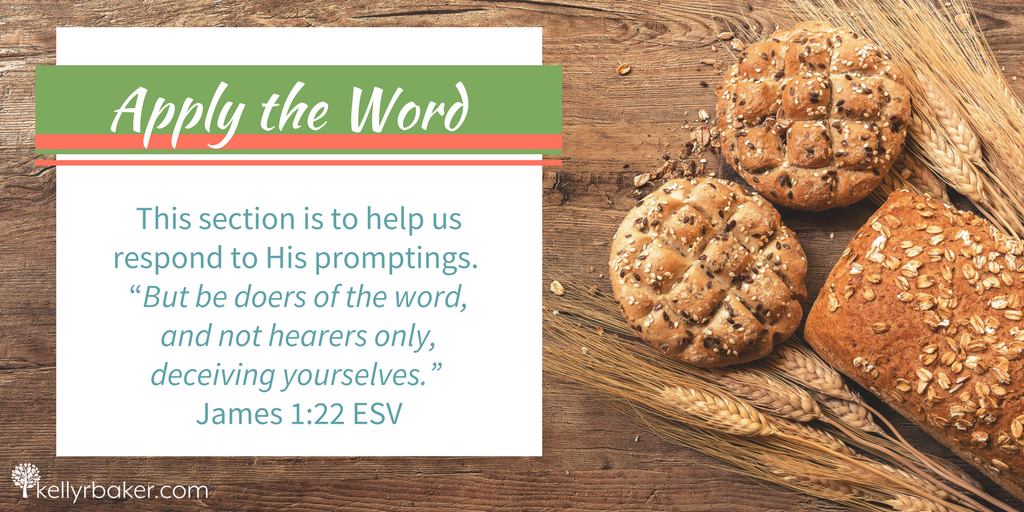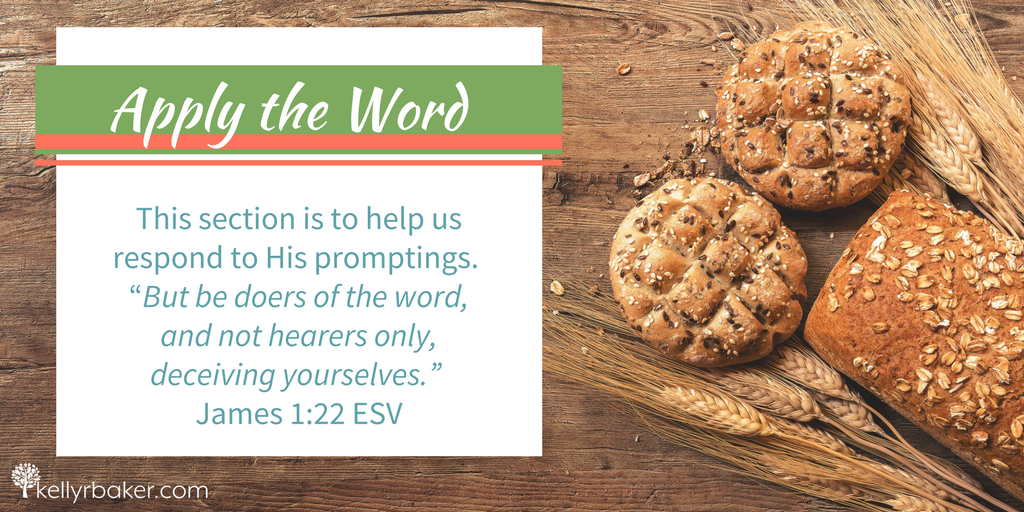 Apply the Word
This section is to help us respond to the prompting of the Holy Spirit.
"But be doers of the word, and not hearers only, deceiving yourselves." James 1:22 ESV
God Delights in Me
Write the sentence "God delights in me" in your journal. Know that God is with you, His strength is provided for you, and He delights in your progress!
After that, add the locations from the verses that show God delights in His children above next to that sentence.
Finally, write the two verses below in your journal and pray them over yourself.
Keep steady my steps according to your promise, and let no iniquity get dominion over me. Psalm 119:133 ESV

Now to him who is able to keep you from stumbling and to present you blameless before the presence of his glory with great joy, Jude 1:24 ESV
Can you take a moment a leave a comment giving God glory for His faithfulness and for delighting in you?
---
Want to encourage others in their walk with God? Share this post!