From the 40 Days of Daily Bread Series.

Can you lose your anointing? That's a great question, and one that I hope to bring insight from this devotional.
If you are God's, then He has anointed you. The purpose of the anointing is to break yokes while you do what you are called to do (Luke 4:18). Isn't that good news? Your life can help others because of it.
Now He who establishes us with you in Christ and anointed us is God. 2 Corinthians 1:21 NASB
However, the anointing is not to be taken lightly. Today and tomorrow we are going to look at the story of Samson to find out what destroys it.
Samson's Anointing
The story of Samson is found in Judges chapters 13 through 16. He was called of God to deliver Israel out of the hands of the Philistines (13:5). Looking back at his history, we can see that the Spirit of the Lord was on him at the beginning.
And the woman bore a son and called his name Samson. And the young man grew, and the LORD blessed him. And the Spirit of the LORD began to stir him in Mahaneh-dan, between Zorah and Eshtaol. Judges 13:24-25 ESV
Notice that "the Lord blessed him" and "the Spirit of the Lord began to stir him."
He had a marvelous calling up until the point of allowing himself to break God's commands by going to a harlot (16:1). Right after that was when he fell in love with Delilah and from here we see his downfall. Read chapter 16 now to refresh your memory of what happened.
When Everything Wasn't Still Fine
And when she pressed him hard with her words day after day, and urged him, his soul was vexed to death.

And he told her all his heart, and said to her, "A razor has never come upon my head, for I have been a Nazirite to God from my mother's womb. If my head is shaved, then my strength will leave me, and I shall become weak and be like any other man."

When Delilah saw that he had told her all his heart, she sent and called the lords of the Philistines, saying, "Come up again, for he has told me all his heart." Then the lords of the Philistines came up to her and brought the money in their hands. Judges 16:16-18 ESV
Notice that he "told her all his heart." Samson didn't use wisdom and guard his heart with all diligence did he (Proverbs 4:23)? Right after Delilah woke him up in verse 20 it says, "he did not know that the Lord had departed from him."
He had become so used to his sin that he was walking in deception!
He probably thought everything was fine. If he was really paying attention to his walk with God then He would have sensed that the Lord had departed from him.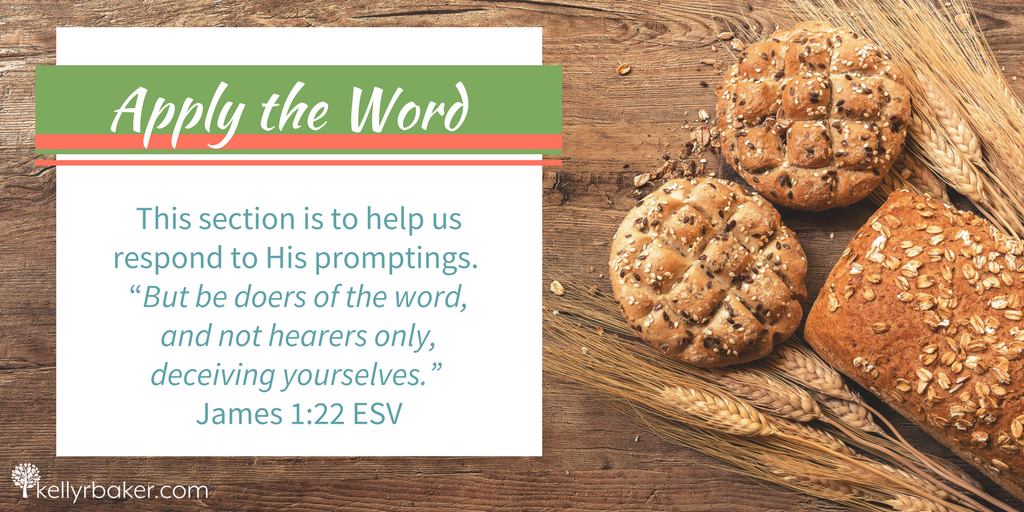 Write in your journal what God has called you to do. Are you diligently guarding your heart to do all that God has said for you to do concerning your calling?
There is nothing on this earth that is worth losing your destiny. How can you guard your heart so that you will not lose your destiny?
Samson was so desensitized to his sin that he didn't realize he was deceived.Click to Tweet
In our Daily Bread tomorrow, we will finish talking about the exact thing that destroys the anointing in part two.
---
Want to encourage others in their walk with God? Share this post!
SaveSave