Day 19: Ways God Speaks, Part 2
If you are not familiar with the biblical ways God speaks to you, then you might miss out on seeing His mighty hand moving in your life. From the 40 Days of Daily Bread Series.

---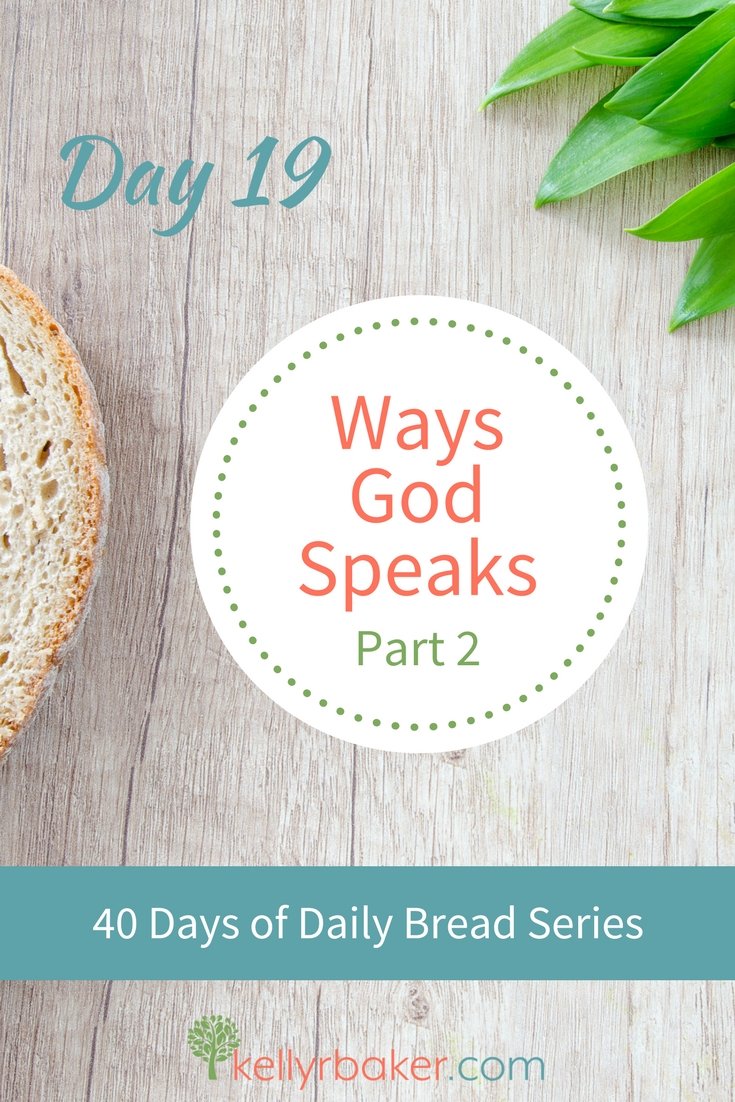 If you are not familiar with the ways God speaks to you, then you might miss out on seeing His mighty hand moving in your life. Today we are going to continue talking about the biblical ways God uses to speak to us. In case you missed it, find part 1 here.
Here are four more biblical ways God speaks:
Biblical Ways God Speaks: Anointed Teaching/Preaching
And he gave the apostles, the prophets, the evangelists, the shepherds and teachers, to equip the saints for the work of ministry, for building up the body of Christ. Ephesians 4:11-12 ESV
Biblical Ways God Speaks: Providential Circumstances
So Joseph said to his brothers, "Come near to me, please." And they came near. And he said, "I am your brother, Joseph, whom you sold into Egypt. And now do not be distressed or angry with yourselves because you sold me here, for God sent me before you to preserve life. For the famine has been in the land these two years, and there are yet five years in which there will be neither plowing nor harvest. And God sent me before you to preserve for you a remnant on earth, and to keep alive for you many survivors. So it was not you who sent me here, but God. He has made me a father to Pharaoh, and lord of all his house and ruler over all the land of Egypt. Genesis 45:4-8 ESV
Biblical Ways God Speaks: Higher Judgment
Conscience

.

They show that the work of the law is written on their hearts, while their conscience also bears witness, and their conflicting thoughts accuse or even excuse them.

Romans 2:15 ESV

Common sense. Peace in Your Spirit. Does your peace leave you upon making the decision? I wrote about this on

day 7

.

do not be anxious about anything, but in everything by prayer and supplication with thanksgiving let your requests be made known to God.And the peace of God, which surpasses all understanding, will guard your hearts and your minds in Christ Jesus. Philippians 4:6-7 ESV
Biblical Ways God Speaks: Instruction from Authorities
Parents.

Children, obey your parents in the Lord, for this is right.

Ephesians 6:1 ESV

Pastor, Mentor, Spiritual Parent.

Obey your leaders and submit to them, for they are keeping watch over your souls, as those who will have to give an account. Let them do this with joy and not with groaning, for that would be of no advantage to you

. Hebrews 13:17 ESV

Godly counsel.

Where there is no guidance, a people falls,but in an abundance of counselors there is safety.

Proverbs 11:14 ESV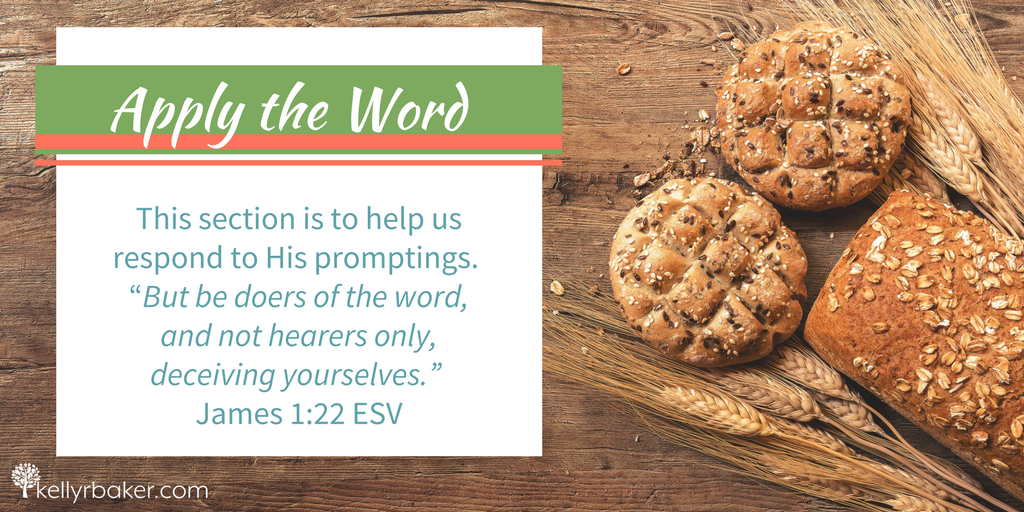 Apply the Word
This section is to help us respond to the prompting of the Holy Spirit.
"But be doers of the word, and not hearers only, deceiving yourselves." James 1:22 ESV
Ask God to show you how well you're obeying His voice through the different ways and write it in your journal.
What is the most profound way God has spoken to you?
Don't miss out on God's hand in your life; here are 4 more ways He speaks. Click to Tweet
*Many of the notes from this post came from a teaching by my mom, Pastor Brenda Hall. Used by permission.
---
Want to encourage others in their walk with God? Share this post!
SaveSave