From the 40 Days of Daily Bread Series.

Yesterday we had a glimpse into Sally's life. If you missed what's going on click here.

Sally looked at what she had just written in her journal and began to feel a fight rising from inside her. She sensed the Lord was with her and she started praying:
The enemy is constantly lying to me. One thing he tries to get me to believe is that many things in God are complicated. I must rebuke that lie. I bind every lying Spirit in Jesus' name and I loose the Spirit of truth and understanding right now. It is written in John 16:13 that the Holy Spirit will guide me into all truth.
Another problem is my mouth. Lord, I repent right now for speaking when I shouldn't have been and I will study to be quiet, even if it is my business that I want to talk about, so that I will not be snared. In Jesus' name.
Another problem is many times I feel inadequate to do what I've been told to do as a Christian.  That is contrary to the Word of God. Right now, I repent for relying on my feelings and I say that I will no longer go by my feelings, but I will trust in You, Lord. For it is written that I can do all things through Christ which strengthens me.
Thank You for Your promise, Lord, that You will instruct me and teach me in the way that I should go. Thank You for guiding me. Thank You for Your grace to help me do what I'm supposed to do. Amen.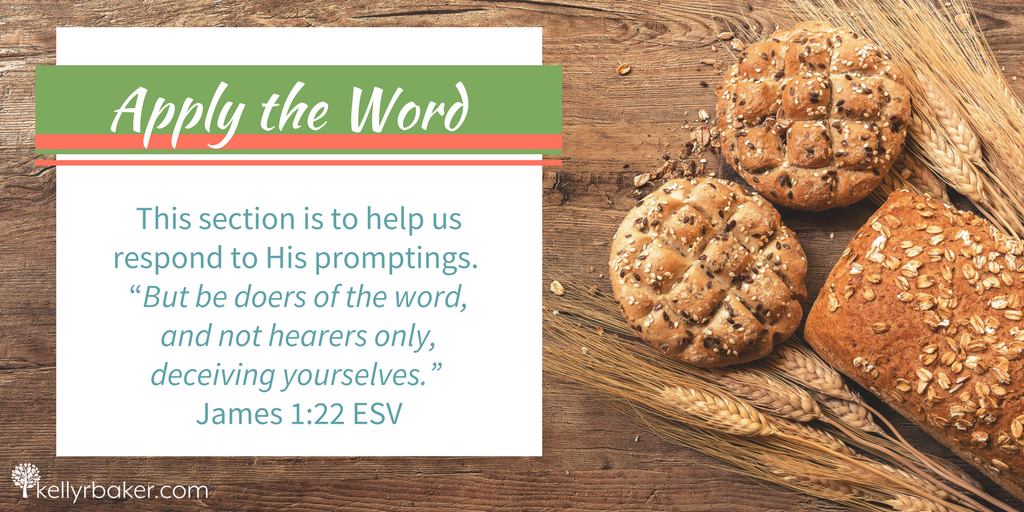 The above is based on a true story, because Sally was me. I remember this day. I had gotten to the end of my rope, and channeled my frustration into a determination to overcome. Jesus fought Satan and won by using the Word (Matthew 4:1-10), and so can you! You may need to grab your journal, work through your problems, and taste victory, too! [Related post: A Process for Overcoming Weaknesses]
Therefore, my beloved, as you have always obeyed, so now, not only as in my presence but much more in my absence, work out your own salvation with fear and trembling, Philippians 2:12 ESV
Are you ready to taste victory?
Here's an example of praying verses to overcome problems we are working through. Click to Tweet
---
Want to encourage others in their walk with God? Share this post!