If Building a Habit of Spending Time with God Daily Seems Difficult, You're in the Right Place.
Take the Daily Time Challenge. End the inconsistency. Build the habit.
The Daily Time with God Challenge will help you:
End inconsistency in your walk with God that stunts your growth and leaves you withering in guilt.

Establish the habit of meeting with God daily by laying both practical and spiritual foundations.

Strengthen spiritual disciplines and increase a sturdiness in your spirit to walk in victory.

Thrive spiritually as you position yourself daily to receive God's love and know Him more.

Spending time with God each day will whet your heart's appetite for more of Him.
Since I'm married, my husband and I naturally live in the same house. It would be:
awkward if we passed each other all day and didn't speak a word
odd if we never sat down to eat together
sad if I didn't share my hopes, problems, or how my day was going
abnormal if I didn't tell him I loved him
God is always with you. Invite Him to be part of your day.
Let me set your mind at ease. It doesn't take:
waking two hours earlier
going through a 12-week Bible study
becoming a morning person
It simply takes inviting God into your day.
The righteous are compared to a tree in the first chapter of Psalms; God wants you to thrive spiritually as well as any natural tree should. Are you thriving or just surviving? You thrive by keeping a Daily Time with God.
The acronym DAILY TIME means: Determining Again I LiveYielded. Today I'm Maintaining Evidence.
I'm here to help you set the habit of meeting with God daily. I would love to be your cheerleader!
3 Daily Time Lies that Keep You from Thriving
Lie #1: I don't need it
First, let's dispose of the lie that says, "I don't need to do this." Spiritually thriving isn't only for your pastor. (No, he doesn't just seek God therapeutically after tending rowdy sheep all day.) Moses as a leader had face time with God. (I would have stayed on that mountain away from those people, too.) Jesus was human and yet needed to keep a strong spirit by finding an isolated place to pray (Mark 6:46).
Lie #2: I don't have time
Second, let's trash the lie that says, "I don't have time for this." Life is busy and brings interruptions. It's frustrating, isn't it? However, everybody has the same 24 hours; it's how you schedule them that makes the difference. People don't have time for something, they make time for something. You make time for what's important to you. Is spending time with your Creator so His love will be poured onto You and overflow from your life to others important to you? THIS is why you are here!
Lie #3: I won't keep up
Third, let's get rid of the lie that says, "I'll never keep up with it, so why bother?" Building habits take time. In the various research I've done, building a new habit can take a minimum of 21 days. In most cases, it takes much longer. We are all different and have different circumstances and temperaments. The good news is, habits can be built.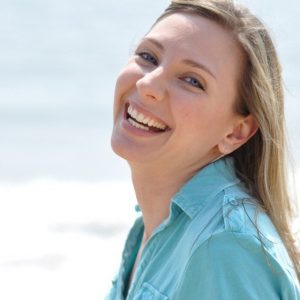 If you want someone to come alongside and exhort you with encouragement for 21 days to help you build that Daily Time habit, then hit the button below and let's get started!
I will send you a quick, no frills, only-takes-about-a-minute to read email every day for 21 days straight. Each day includes a simple action to dig deeper. Let's do this!
Currently the DTC is UNAVAILABLE, but if you sign up, we'll let you know when we're offering it again!
©KellyRBaker All rights reserved. kellyrbaker.com.
Testimonials
[testimonial_rotator id="7489″]
SaveSave